FreeStore
Description
FreeStore is an app in development. The purpose of FreeStore is to offer part-time freelancers and students a place to manage their expenses and earnings.
Role - UX/UI Research and Development Technology - React, Sketch, Adobe XD
Overview
This project is a work in progress. Presently, the UX/UI architecture has been worked out, and a couple prototypes have been built, however it is not at the stage of production yet.
Concept
FreeStore (working title) is a web-based application that allows users to create ledger entries based on earnings from their freelance gigs. The user can store data about each project and export invoices.
Problem
This service solves the following pain: scrambling for earnings reports come tax time.
Solution
Provide an application that allows users to track earnings, so when it comes tax time, it's as simple as exporting data.
Interaction Diagram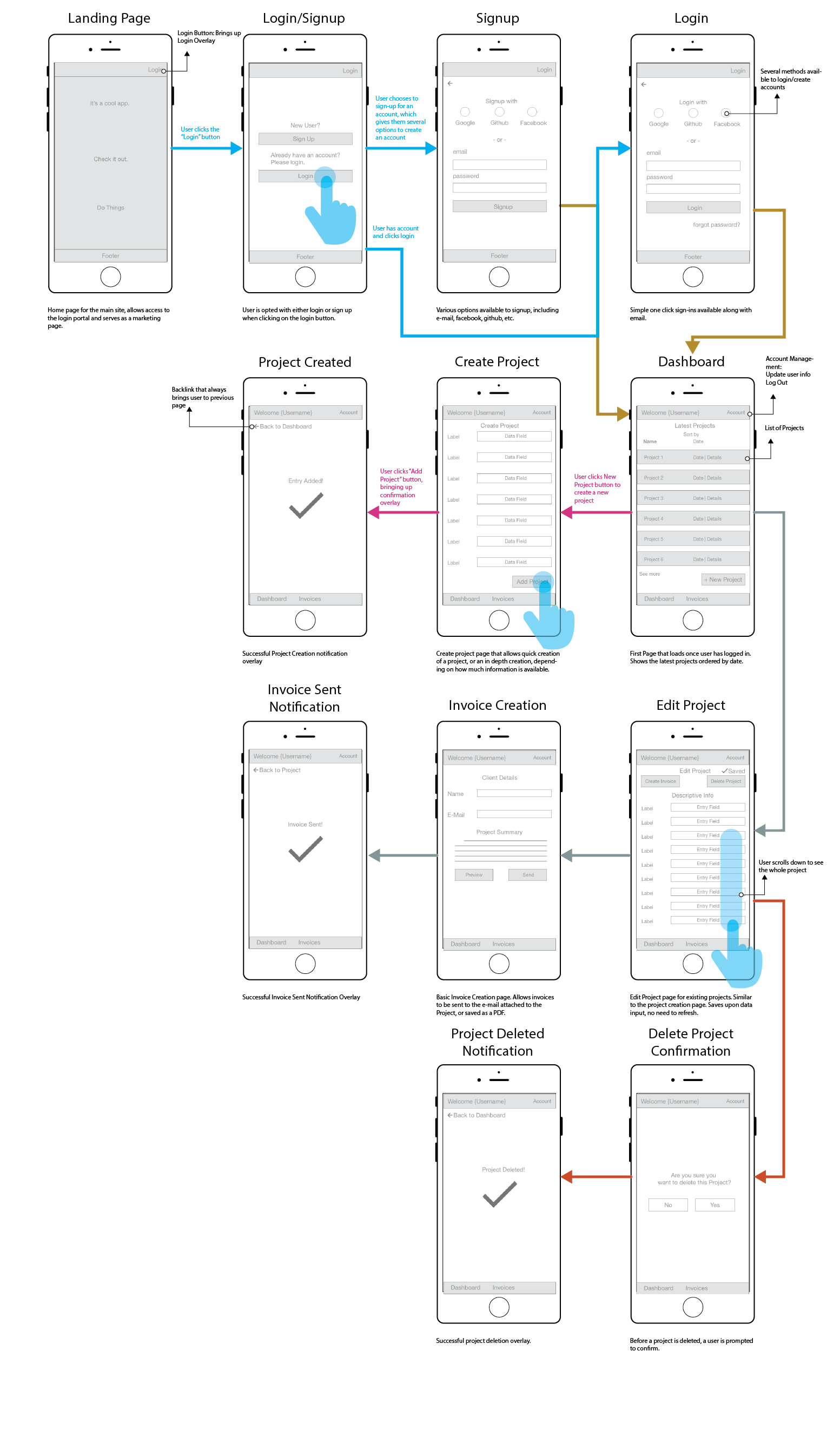 User Testing/Prototype
If you'd like to check out the working prototype click here.